Like what you've read here? Hate what you've read here? Written something that you'd like me to consider for a future issue? Please get in touch!

Copy and paste this address into the "send to" box on your email program. Then delete the "NOSPAM."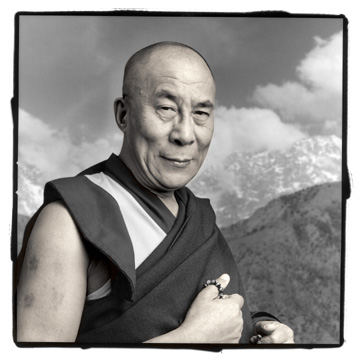 The Dalai Lama
If you're thinking of contributing, be sure to take a look at the "Contributor's Guidelines" section on this page.

We will consider any story topic if the author can make a logical connection between it and the focus of this website. However, we will not consider purely religious articles that promote one religion and/or disparage another. We don't expect persons of every religion to agree with every word on these pages, but we aren't out to intentionally enrage anyone.

For example, we hold the Catholic Pope in high esteem (we especially loved JPII) so any article that names the Pope as the Antichrist won't be considered. Kapish? Good! The same goes for the Dalai Lama, although we haven't heard anyone calling him the antichrist.

Topics of interest include:

+ Natural Healing
+ Natural Health
+ Go-Bags
+ Barter System
+ Natural Gardening
+ The UFO-End Times connection
+ Herbalism
+ New World Order
+ Endtimes-Related Conspiracy Theories (can also debunk them)

Subscription Information
If you send us your e-mail address, we can put you on our mailing list for sporatic newsletter updates. We won't share with or sell your e-mail address with anyone else. Your privacy is guaranteed.

We respect your privacy because don't like to get spam, either.



The Seventh Moon team will consider well-researched articles on eschatology, prophecy and end times subjects.

QUERY FIRST

Send a query email with a brief abstract of your proposed article, describing your qualifications for writing it and how it fits in with the content of The Seventh Moon.
The Seventh Moon is about prophecy, eschatology, and end times related subjects.
Articles should be between 500 and 1,000 words.

Articles should be ORIGINAL WORK, and all quotations must be cited in the bibliography, including web links, using MLA style.
Plagiarism will not be tolerated.

Submissions should be sent via email to the address on the Contact page.

Authors will not receive any financial compensation. All articles become the property of The Seventh Moon to publish on the web and in any printed or electronic form, with bylines.